HARRIS SILICONES OVERVIEW
The leading manufacturer of silicone sealants, car care products in Pakistan. An ISO 9001:2008 certified manufacturing company. Harris Silicones & Glass (Pvt.) Ltd has been the pioneer of manufacturing silicone sealants. Harris Silicones & Glass (Pvt.) Ltd is engaged in two fields: automotive and construction. In the automotive market, we are focused in both aftermarket & OEM silicone sealants. We offer sealants for several automotive applications, used in engine repair, windscreen installation, engine manufacturing, motorcycle repair & maintenance.

In construction we offer multipurpose sealants, specialty sealants, and glass processing & sourcing. Harris Silicones is the authorized distributor of Dow Corning in Pakistan. We offer a comprehensive range of sealants, from structural silicones, weather seals, and multi-purpose sealants under the Dow Corning brand.

Through our glass processing facility we offer Harris Glass Solutions. We have state of the art glass cutting, polishing, tempering, & double glazing lines. Our glass units are manufactured to the highest standards in precision and quality. At Harris Silicones, we work closely with fabricators, contractors, & architects to give the highest quality of Glass, for large & small projects.
Construction, Automotive, Industrial, DIY

A Complete Range

Cutting, Tempering, Double Glazing

Textile, Mould Release, Lubrication
FEATURED ARTICLES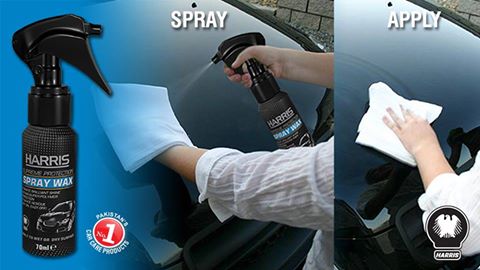 Harris Spray Wax Have you tried Harris Spray Wax? If you haven't, you're missing out on one of the best car waxes in today's market. Spray car waxes are often underestimated, but they can be very effective in giving your car the long lasting shine your car deserves! It's all a matter of application. Here Read more about Harris Spray Wax – Benefits[…]
Previous
Next
Interested in our products or want to learn more? Send us a message.